Financing Options
With a shed from Sunrise Sheds, you can have extra storage right in your own backyard. Why rent space in town when you can buy or rent to own a shed or mini barn? You can't beat the convenience of owning extra space on your own property.
We offer rent to own options with 36, 48 or 60 months with just the first months payment down! Visit our Product Pages for detailed price for each year term.
Contact Us Today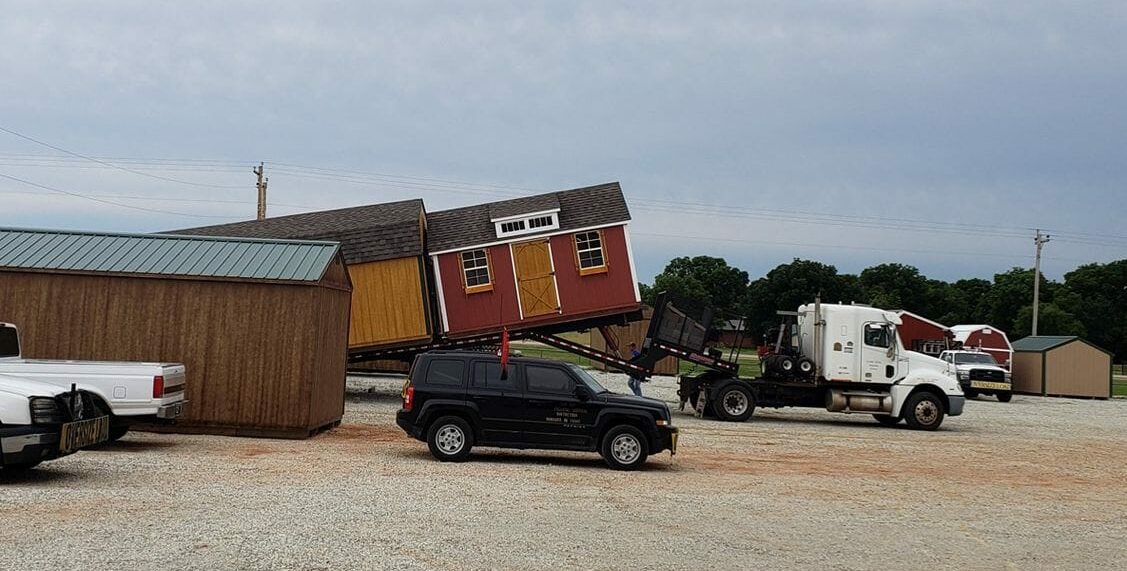 Purchase Delivery
Delivery Method: Once your order is verified and your credit is approved, your shipment will arrive according to your sales agreement. (Saturday, Sunday and holidays are not considered business days). Unless otherwise indicated your order will be shipped to the address listed with your credit card company as your official billing address.
Free Delivery offer is valid on all orders within 50 miles of the nearest Sunrise's location even if it's across a state line from the selling location. Previous purchases are not eligible for adjustments. After 50 miles from your nearest Sunrise's location a charge according to distance applies.
See more Terms & Conditions.