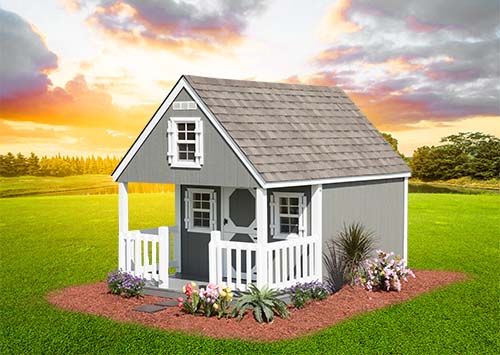 Purchase a Hideout Playhouse today
For a young child, their imagination knows no bounds. Make their dreams come true with a Sunrise Shed Playhouse.
Need some help deciding what exactly you want? Contact us or stop by one of our locations and order your building today!
Pricing for Hideout Playhouse
Starting at $3,800 or $175 a month.
Size

(Ft.)

Price + Tax

36 Months

8×10
$3,800
$175.93
8×12
$3,995
$184.95
10×12
$5,110
$236.57